Welcome to Riverpoint Condos
A premier waterfront community in Johns Landing
Riverpoint Condominiums and Townhomes have long since established their reputation as one of Portland's finest waterfront communities. A private marina, top-flight amenities and stunning panoramic views are just a few of the reasons to call Riverpoint home. Johns Landing is is also noted for it's dining, parks and recreational activities. Located in southwest Portland, in Johns Landing between Dunthorpe and the South Waterfront District, the neighborhood is noted for it's walkability, dining, parks and access to world-class recreational activities.
Buying at Riverpoint
If you'd like more information on Atwater Place Condos, or expert representation from a broker who specializes in Portland waterfront condo, please contact Kathy Quick at 503-730-0702. Feel free to browse our interactive Waterfront Market Report.
Selling at Riverpoint
Our concierge listing program is designed to deliver the highest level of service possible, tailored with your specific needs in mind. You'll receive expert representation from a team of experienced professionals dedicated to your complete satisfaction.
Rivepoint Condos: Gallery + Details
Riverpoint Condos in Johns Landing
Southwest Riverpoint Lane, Portland, Oregon 97239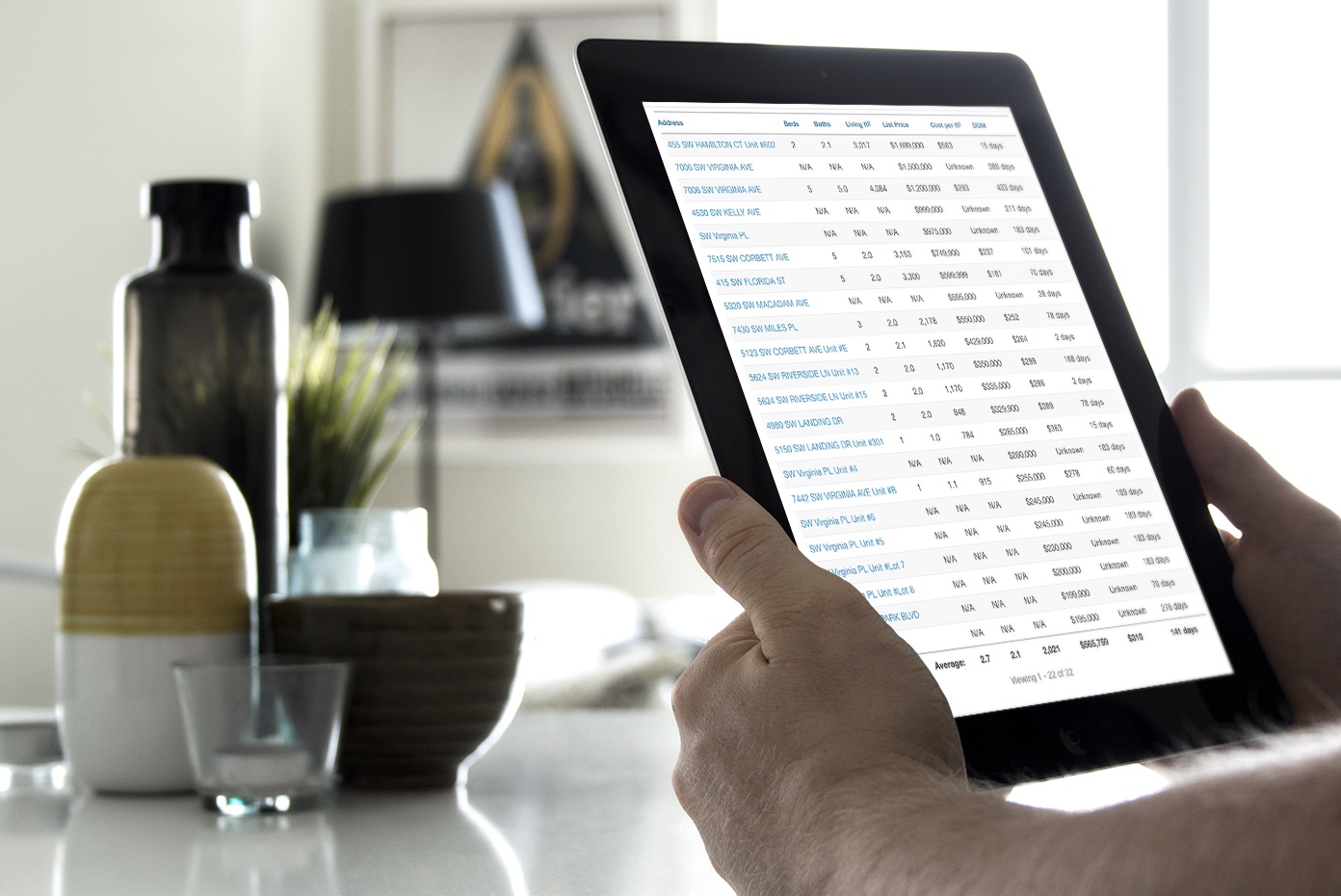 Interactive Market Report
Listings Updated Every 15 Minutes
Welcome to the Johns Landing Neighborhood
Ideal for professionals and young urban families seeking a relaxed Portland vibe (sans the Portlandia clichés) , Johns Landing is a long-established, solid mid-to-upper-middle class neighborhood. Located directly on the banks of the Willamette river, it's ideally situated between affluent Dunthorpe and the eco-urban South Waterfront District, just immediately south of Downtown Portland. Like most Portland neighborhoods, architectural styles vary, but a solid majority of homes in Johns Landing are classic craftsman-style.
Dotting the banks of the river are prime waterfront condos, which range from several million dollars in value to affordable one bedroom units. With lush landscaping and low-rise designs, these condominiums have a distinctly different feel than the soaring high-rises found in the South Waterfront, Downtown and Pearl Districts.
Riverpoint, Bankside, Riverwind, Riveridge and Willamette Shores form a cluster of condo complexes in the heart of Johns Landing. Another cluster, just a short walk north, includes The Landing, Heron Pointe and River's Edge condos. And at the northern-most boarder of Johns Landing, just to the south of the South Waterfront District is Avalon Penthouse Condos, which are perched above the River's Edge Hotel and Spa.
With views of the river, Mt Hood and Mt Saint Helens, many homeowners express how connected they feel to nature. Johns Landing is very walkable to shops like Zupan's Market and restaurants like Elephant's Deli, which is located across the street from the landmark Water Tower building.
And how many neighborhoods can claim their own sailing club? Willamette Sailing Club is adjacent to Willamette Park. The park, which features outdoor concerts and movies, includes 26.5 acres of picnic areas and shelter, boat ramp and dock, off-leash dog area, soccer field and tennis courts. A riverfront path provides pedestrian and bike access to the South Waterfront and Downtown.
Public transportation to Downtown and south to Lake Oswego includes convenient Trimet bus service on two main thoroughfares: Macadam and Corbett Avenues. The neighborhood has easy and quick access to all major freeways: I-5 (North and South), Highway 26 (West to Beaverton and the Oregon Coast) and I-84 (East to Mt Hood and eastern Oregon).
Johns Landing's Connection to Portland
Johns Landing is located in what used to be commonly known as the Corbett-Terwilliger-Liar Hill neighborhood, which still appears on Google Maps to this day. However, you'll notice the neighborhood has expanded and the name changed to South Portland. Its boundaries are from Downtown Portland to the north, the Willamette River to the east, Portland's Southwest Hills to the west and Dunthorpe to the south.
This central location provides access to world-class amenities, attractions and schools: Portland's Aerial Tram and a farmer's market are just minutes away in the South Waterfront District, Oaks Bottom Wildlife Refuge is just across the Sellwood Bridge.
Top-rated Wilson High School is only a few minutes away in the Hillsdale neighborhood. Lewis & Clark University, renowned for its education and law schools, is located just to the south. And Oregon Health Sciences University main campus overlooks Johns Landing from the Southwest Hills.
There are multiple access points to a pedestrian and bike friendly riverwalk—known as the Willamette River Greenway Trail, which connects you to Portland's Tom McCall Waterfront Park and Vera Katz Eastbank Esplanade—then onto the Springwater Corridor Trail.
The South Portland neighborhood has its own active neighborhood and business associations, which are governed by City of Portland, Office of Neighborhood Involvement.
Buffalo Gap Saloon & Eatery, with its outdoor patio, pool tables and live music in the Attic, has been serving Penny's Gigantic Cinnamon Rolls and other great pub food since 1974.
How about a great burger? Better yet, how about a great cocktail? If you're in the mood for either or both, in a great sports/dive bar setting, go directly to Jolly Roger in the heart of Johns Landing.
Elephants Deli
5221 SW Corbett Ave
Portland, OR 97239
503-937-1075
elephantsdeli.com
A relative newcomer to the neighborhood is a perennial Portland favorite: Elephants Delicatessen has been serving "gourmet food and warm hospitality" since 1979. Elephants on Corbett makes the seventh location to serve up favorites such as The Pig Lebowski which pairs nicely with their Carrot & Red Lentil Soup. And for all of us who suffer from the occasional "too-busy-to-cook" syndrome, Elephants Deli offers Homemade Meals To Go!
We'd love to show the amazing waterfront condos at Riverpoint. Want more information first? Please feel free to call Kathy Quick, Principal Broker, Quick + Associates Real Estate at 503-730-0702.